LASIK
LASIK is the latest procedure to correct nearsightedness, farsightedness and astigmatism.  We are proud to offer Custom Wavefront-guided LASIK, state- of- the- art technology that creates a unique treatment based on a measurement that maps how your eye sees a single point of light – a treatment as unique as your fingerprint.
Eye Associates of Central Texas offers the highly advanced IntraLase Method.   IntraLase is the same as LASIK; however, instead of a blade creating the flap in the cornea as with LASIK, a special laser creates the flap during IntraLase.  IntraLase is commonly referred to as "blade-free" or "all-laser" LASIK.  With IntraLase, LASIK is completely blade-free and safer than ever.  The IntraLase FS laser is the first technology for a truly all-laser, blade-free LASIK procedure, replacing the hand-held microkeratome blade historically used in creating LASIK corneal flaps – the first step of the procedure – with a computer-guided, ultra-fast femtosecond laser. The IntraLase laser virtually eliminates the majority of the most severe sight-threatening LASIK complications related to use of the microkeratome and, by creating an optimal corneal surface below the flap, provides for better
visual outcomes.  IntraLase is the LASIK advancement you've been waiting for.
Am I a candidate?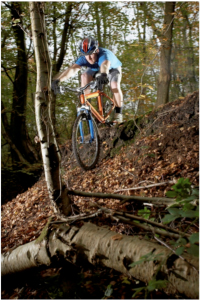 Laser vision correction procedures correct nearsightedness, farsightedness and astigmatism. Nearsightedness is a condition in which light is focused in front of the retina and is caused when the eye is too long or the cornea is too steep. Farsightedness is a condition in which light is focused behind the retina and is caused when the eye is too short or the cornea is too flat. Astigmatism is a condition in which light is focused at more than one point and is caused by an irregular shape to the cornea. The excimer laser is able to reshape the cornea to better focus light directly on the retina.
In general, good candidates for laser vision correction are over 18 years of age and have healthy corneas. They must have stable vision and no significant visual change in their glasses prescription over the past year. People with certain medical conditions or pregnant women are not good candidates. It is important that you have realistic expectations and that you have been fully informed about the procedure. The goal of laser vision correction is to reduce or eliminate your dependence on glasses or contact lenses. You must realize that it does not correct age related reading difficulties (known as presbyopia). Your doctor will discuss with you the benefits you may realistically expect in your individual situation and the risks involved.
Find out today through a complementary consultation with Wm Thomas Kittleman, M.D. if you are a good candidate for this
life changing procedure. Why wait any longer? Start experiencing better vision today.